Donate to the Dr. Timothy Vollmer Legacy Fund, a campaign honoring Dr. Vollmer's lifelong dedication in celebration of his retirement.
To honor Dr. Vollmer's many contributions to the Rocky Mountain MS Center, we have launched the Dr. Timothy Vollmer Legacy Fund, an opportunity for supporters to contribute to the work of the MS Center in Dr. Vollmer's name. If you would like your contribution to help honor Dr. Vollmer, please make your gift right here.
From 2008 until his retirement in 2021, Dr. Timothy Vollmer was not only one of the primary neurologists seeing patients at the Rocky Mountain MS Center at University of Colorado, but also served as Co-Director of RMMSC at CU and as the Medical Director of the Rocky Mountain MS Center nonprofit organization. Dr. Vollmer has cared for thousands of MS patients over the years, and has played an instrumental role in the MS Center's growth as a world-leading MS-focused research program.
We congratulate Dr. Vollmer on his retirement and thank him for his many years of dedication to the Rocky Mountain MS Center and our MS community.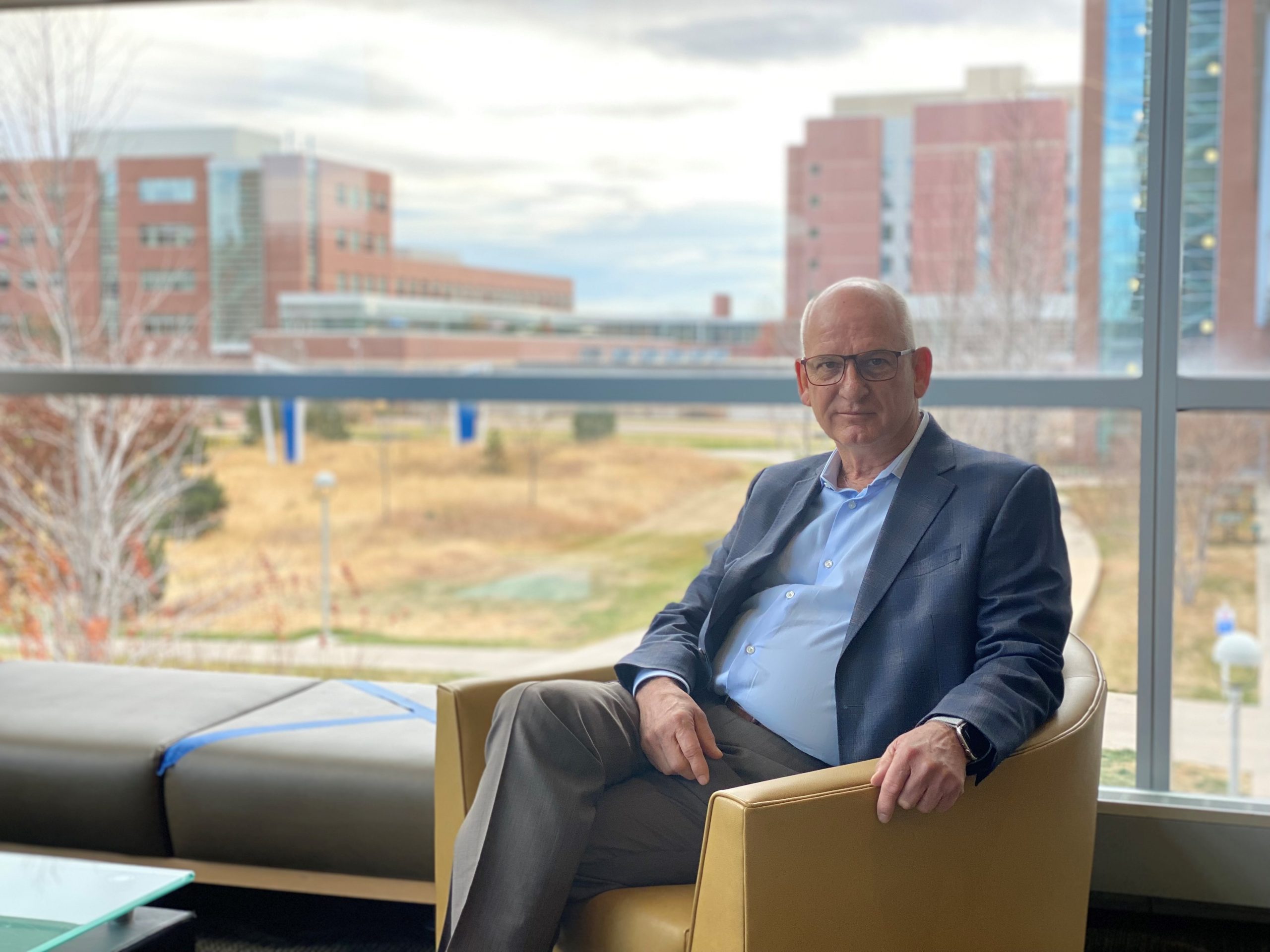 A native of Wyoming, Dr. Vollmer studied at the Stanford University School of Medicine and later was a faculty member at the Yale School of Medicine. After joining the Rocky Mountain MS Center at University of Colorado, he became Director of Neurology Clinical Research at CU. Under his guidance, multiple sclerosis has grown to become the largest single area of medical research in the University of Colorado's Neurology Research Department.
During his time here, Dr. Vollmer and the RMMSC at CU team pioneered an approach to treating MS that is focused on maximizing lifelong brain health through a comprehensive care approach tailored to each patient's individual needs. Their focus on early detection and efficacious treatment has played a role in changing the way MS is treated across the world, and helped lay the groundwork for recent advances and expansions in disease modifying therapies that are reshaping the landscape and outlook for today's MS patients.
"We are so grateful to Dr. Vollmer for his many years of service and everything he helped build here. His impact on the MS community has been tremendous," said Gina Hensrud, CEO of the Rocky Mountain MS Center. "We congratulate him on his well-earned retirement, and thank him for helping build an organization that will continue to flourish and support our community into the future."
"Certainly, my time as Medical Director of the Rocky Mountain MS Center has been the most pleasant and productive time of my career.  I am deeply indebted to the RMMSC and my colleagues at CU for the support and opportunities they have provided me over the last 12 years" says Dr. Vollmer.
The team at Rocky Mountain MS Center at CU is a strong and vibrant group of passionate, dedicated providers who are committed to continuing the high standard of care the MS Center has become known for over the last dozen years. This includes seven physicians, three advanced practice providers, three nurses and host of medical assistants and others caring for adult and pediatric patients with MS and many related autoimmune conditions of the central nervous system.
We invite you to show your support with a monthly recurring gift, making you a Friend of the Rocky Mountain MS Center! Show your commitment to the RMMSC and join others in securing our sustainable future for our organization. To do so, simply select the "Recurring" gift type as you complete the form below, or donate through our Friends of the MS Center page for more information.