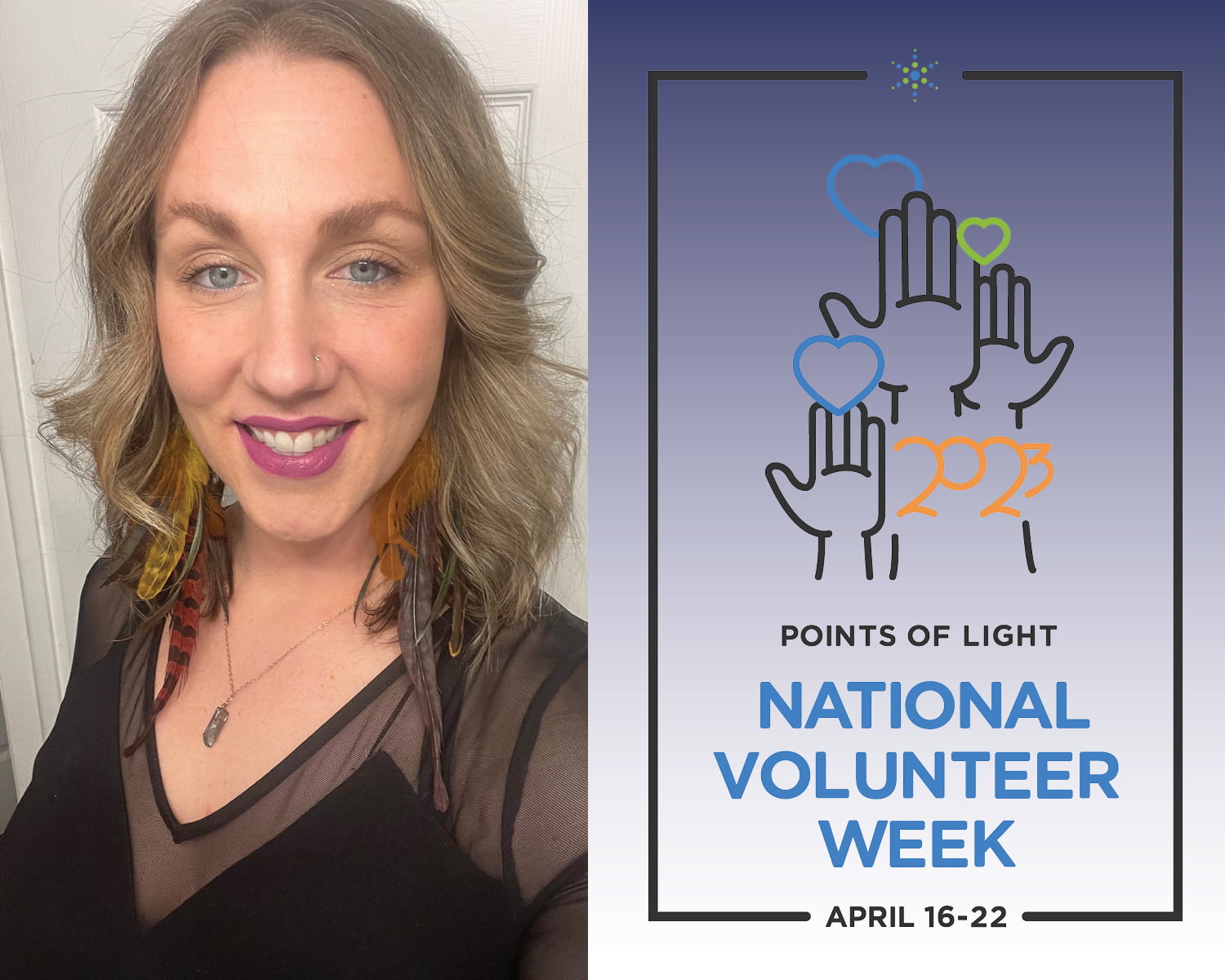 April 16-24, 2023 is National Volunteer Week! Please join us as we thank the wonderful volunteers who help us fulfill our mission: To improve the quality of life of individuals and their families living with MS and related neurological diseases through care, support, education and research. #NVW
The mission of the MS Young Professionals Network (MSYPN) is to provide an opportunity for young professionals to support the work of the Rocky Mountain MS Center and raise awareness of the prevalence of multiple sclerosis in Colorado through networking, fundraising and volunteering.
April McGeough is one of our amazing MSYPN members who's always willing to help and gets everyone excited for volunteering. She has volunteered at our Gala, Drag Queen Bingo, Education Summits, and with projects at our King Adult Day Enrichment Program (KADEP).
We're so appreciative to have April's help and support!
If you're interested in learning more about MSYPN or volunteering with the RMMSC, please reach out to Sarah at ssin@mscenter.org.
For more information on National Volunteer Week, visit Points of Light.