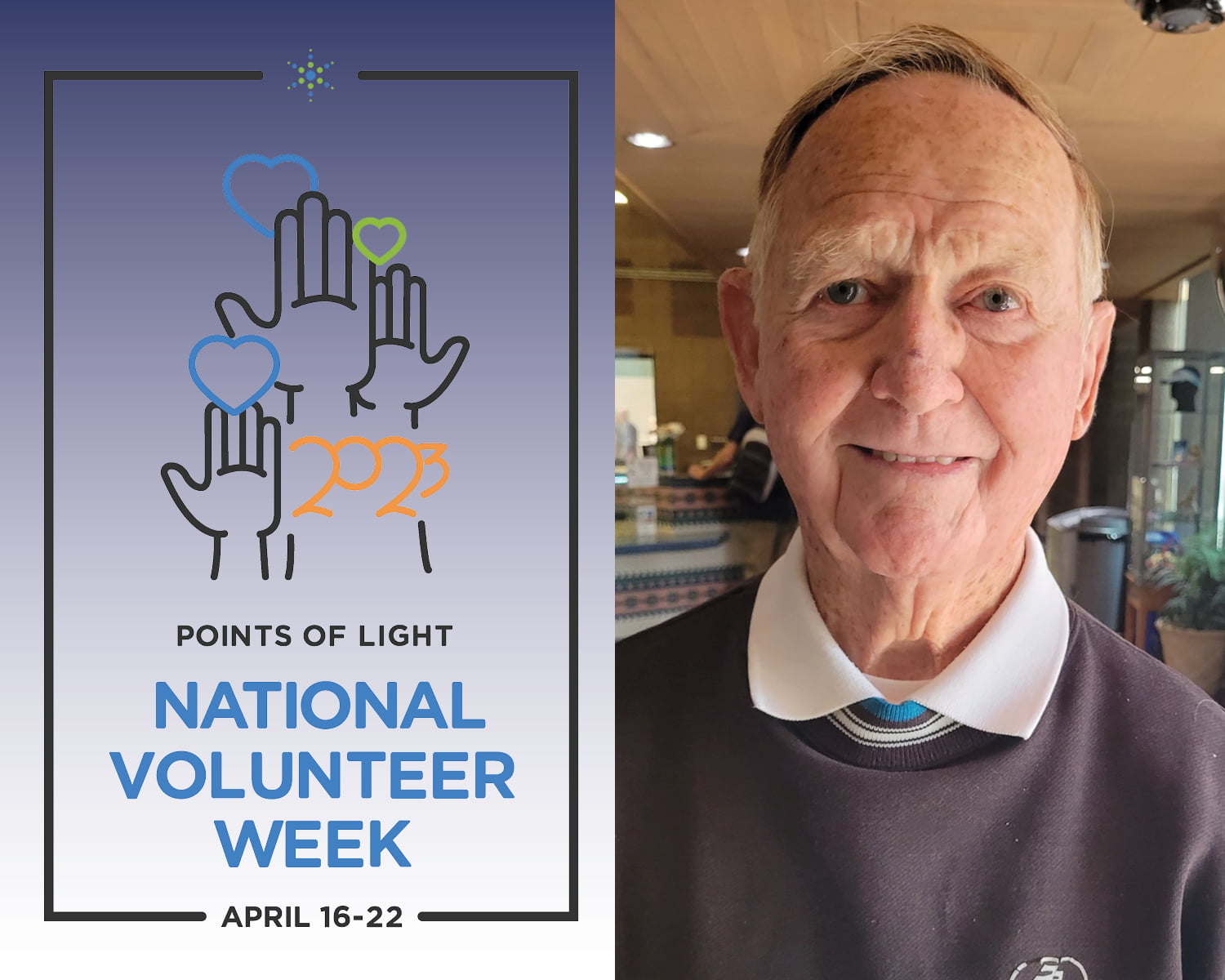 April 16-24, 2023 is National Volunteer Week! Please join us as we thank the wonderful volunteers who help us fulfill our mission: To improve the quality of life of individuals and their families living with MS and related neurological diseases through care, support, education and research. #NVW
The Rocky Mountain MS Center's Hydrotherapy Program takes place twice a week, and volunteers assist participants with shallow-water and deep-water exercise, water walking, and adaptive aquatics. Without volunteers, the hydrotherapy program would not be possible.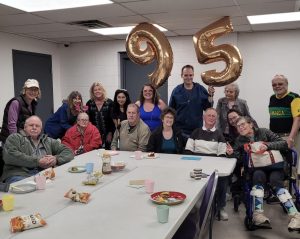 Bill S. has been a Hydrotherapy volunteer for more than 35 years, and just celebrated his 95th birthday with his Hydro friends. The Hydrotherapy team loved coming together to celebrate such a special day for such a special guy.
Bill has volunteered with Hydro for more than 35 years. When asked why he volunteers for Hydrotherapy, Bill said he quickly grew to enjoy the participants and activities he helps with in and out of the pool.  He continues to volunteer because he gets a lot out of helping and participating.
Michele Harrison, Physical Therapist and Hydrotherapy Coordinator said, "Bill is always eager to lend a hand, has a great smile and is a jokester, and is so kind and helpful. Bill is loved by everyone in Hydrotherapy. We hope Bill volunteers for years to come."
Thank you, Bill, you're the best!
If you're interested in volunteering with our Hydrotherapy program like our superstar volunteer, Bill, please contact Sarah at ssin@mscenter.org.
For more information on National Volunteer Week, visit Points of Light.