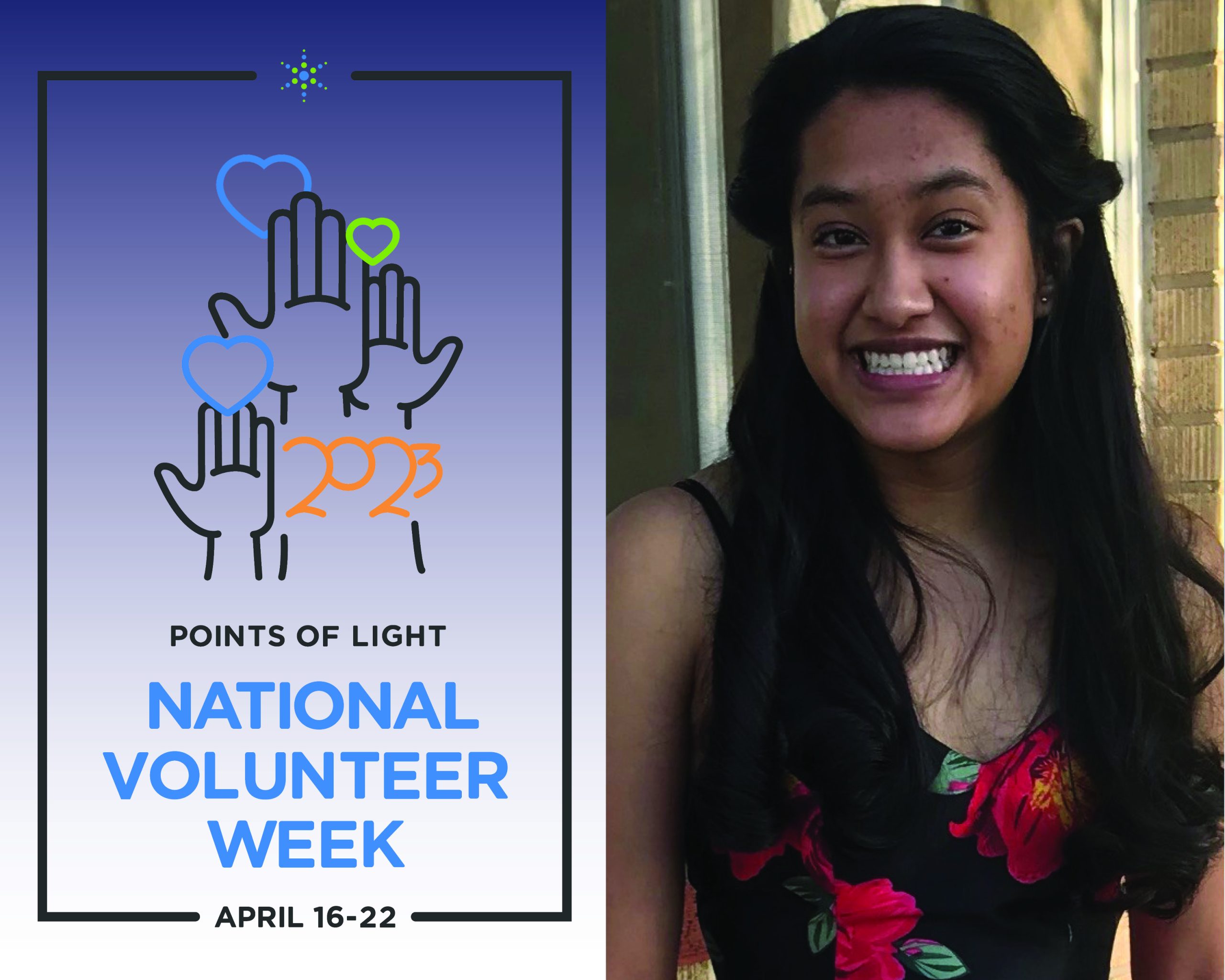 April 16-24, 2023 is National Volunteer Week! Please join us as we thank the wonderful volunteers who help us fulfill our mission: To improve the quality of life of individuals and their families living with MS and related neurological diseases through care, support, education and research. #NVW
Jazmin Galvez has been volunteering at the Rocky Mountain MS Center's King Adult Day Enrichment Program (KADEP) since 2019. She connected with KADEP through her school and came here to get community service volunteer hours, but has continued to come back weekly to help out.
Jazmin is amazing! We can count on her to be here to help wherever she is needed. Jazmin shows great initiative by jumping in to help clients both in and out of groups. She always has a smile on her face and was excited to return to us when she could after our COVID restrictions lifted.
We are so thankful for everything you do, Jazmin!
To learn more about KADEP, please click here. If you're interested in volunteering with the Rocky Mountain MS Center, please contact Sarah at ssin@mscenter.org.
For more information on National Volunteer Week, visit Points of Light.