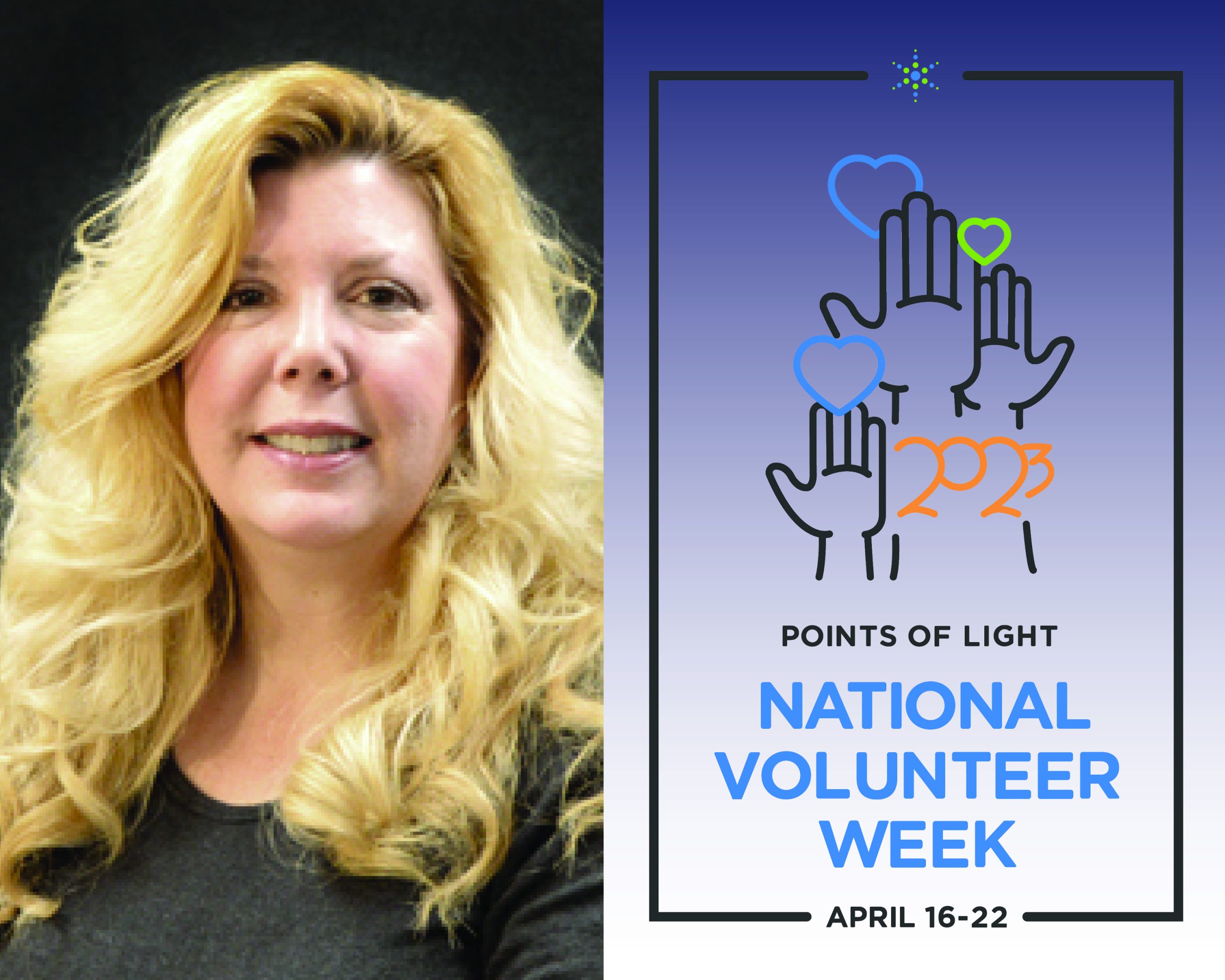 April 16-24, 2023 is National Volunteer Week! Please join us as we thank the wonderful volunteers who help us fulfill our mission: To improve the quality of life of individuals and their families living with MS and related neurological diseases through care, support, education and research. #NVW
Louise Bowen has been a Rocky Mountain MS Center supporter and volunteer since 2014. She has stepped up for so many roles throughout the years including (but not limited to) Gala Committee member, M4MS participant, Board Member, Board Secretary, Board Vice President, and Board Chair.
Louise has been an amazing Board Chair the past two years. She is a champion of our education programs, she has connected so many people in the MS community to essential programs and services, and she's an amazing RMMSC ambassador. Louise will be transitioning off our Board in May, and we can't say thank you enough for the positive impact she's had on our organization. "Louise is very dedicated to our mission and continues to help us build strong relationships to enhance our work to meet the needs of our community," said Gina Hensrud, RMMSC CEO. "We are very fortunate to have such an exceptional person advocating for our organization with the finesse and energy that Louise brings."
Thank you so much, Louise, for being such an amazing volunteer! We're so appreciative of all that you do for the Rocky Mountain MS Center!
If you're interested in volunteering with the Rocky Mountain MS Center, please contact Sarah at ssin@mscenter.org.
For more information on National Volunteer Week, visit Points of Light.