This webinar is designed to provide information and insight into helpful tips on how to manage your independence, endurance and adaptions at home and in the workplace. (Recorded January 31, 2023)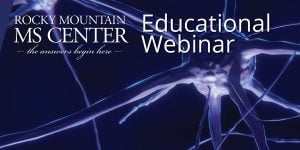 Presenter Tim Seals will share his unique insights gleaned from decades of experience as an Occupational Therapist (now retired) living with Primary Progressive MS. The presentation includes a brief Q&A session near the end.
LINKS AND SLIDES
The following links were included during this webinar:
DME & Medicare:
Resources for Home Modifications:
Employer Accommodations from the Americans with Disabilities Act (ADA):
Click here to download the slide deck for this presentation. (PDF format, about 1.2 MB)
ABOUT THE PRESENTER
Tim Seals holds a Masters in Occupational Therapy from Washington University School of Medicine and a B.A. in Psychology from Maryville University. He has been a Certified Disability Examiner through NADEP and has been Certified in Industrial Rehabilitation, Functional, Assessment and Work Hardening through R.M.A. Tim has won the "Excellence in Fieldwork Education Award" by Washington University, Program in Occupational Therapy for the 2011 school year and published the article "Using Technology to Enhance Clinical Performance" (Advance PT, September 2013).
Thanks to our Supporters
The MS Center's Educational Webinars are presented in part by Rocky Mountain MS Center supporters, including patient education grants and/or sponsorships from Biogen, EMD Serono, Genentech, and Sanofi Genzyme.