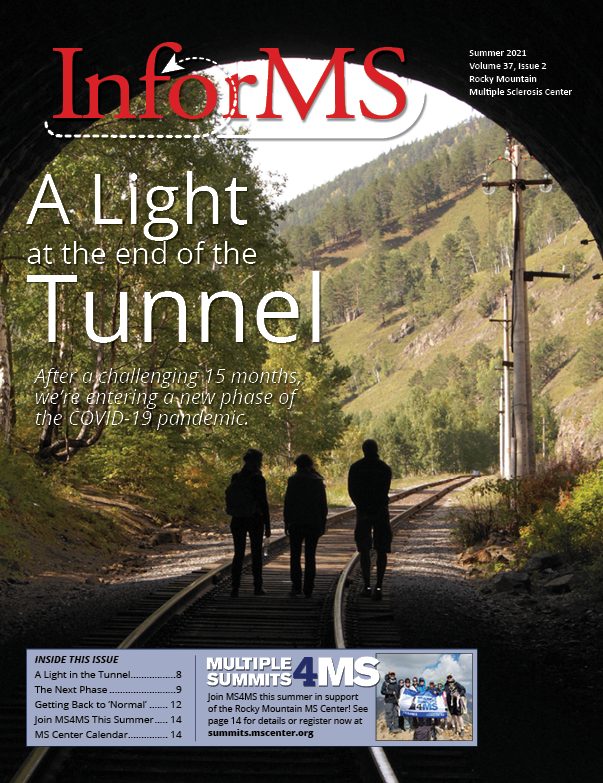 After a challenging 15 months, we're entering a new phase of the COVID-19 pandemic.
It's been a long and difficult 15 months as we've collectively lived with the COVID-19 pandemic and the disruption to our lives and routines that it's caused.
It's also unfortunately been tragic and heartbreaking, as severe illness and more than 600,000 deaths related to COVID-19 have rocked the United States. And places outside the United States continue to feel the full brunt of COVID, as new variants are spreading in parts of the world where vaccines aren't yet widely available.
But while the pandemic certainly isn't "over" yet, we're finally seeing the light at the end of the tunnel.
Conditions have improved and infections rates continue to fall in places where vaccination rates are climbing. Many states and local health departments have begun to lift restrictions, businesses are re-opening, restaurants and shops are filling up again — slowly, we're headed back toward normal.
In this issue, we'll give you the current lay of the land as we understand it, with special attention to those navigating our return to normal while living with MS. We'll provide the latest update on COVID-19 vaccines from our neurological team at the Rocky Mountain MS Center at University of Colorado. And we'll also talk to Elissa Berlinger, LCSW with some tips about your mental and emotional health as we navigate this new phase.