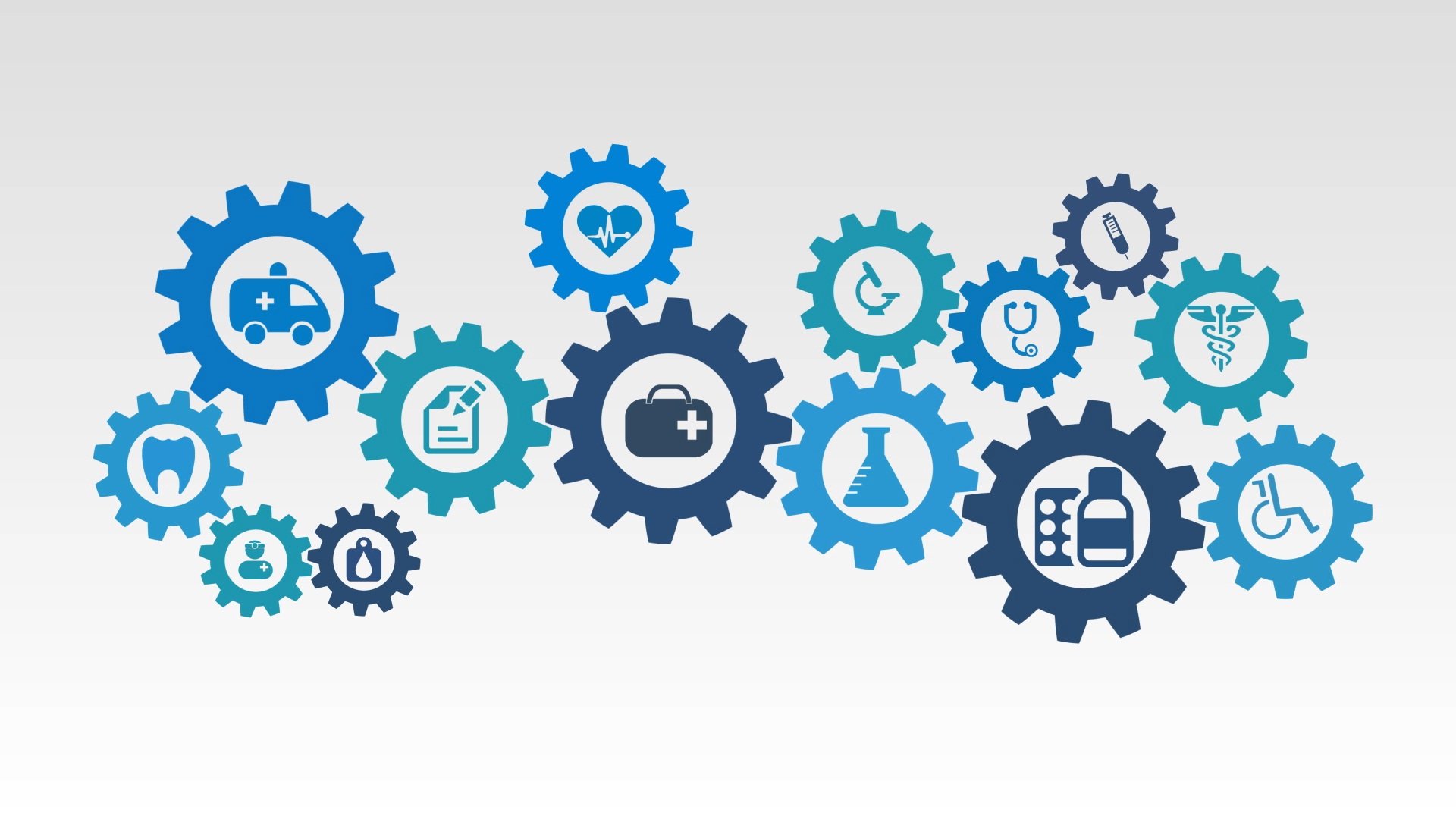 One of the problems faced by some people with multiple sclerosis who are working is the need for frequent absences. The increased need for absences among people with MS is due to numerous factors, including exacerbations (sometimes requiring weeks of absences), treatment (such as monthly infusions), the need for physical therapy (usually one or more visits per week), office visits (a few times per year) and simply the number of "bad days," when symptoms are unusually severe. Such a high number of absences, according to most vocational experts, is a problem because missing just one day of work per month would not be tolerated by most employers.
Fortunately, federal law passed in 1993, the Family Medical Leave Act (FMLA), protects some people with MS from losing their jobs due to high absenteeism. Accordingly, people with MS and their caregivers need to understand the basic protections afforded by the FMLA.
Specifically, the FMLA provides eligible employees unpaid, protected leave to care for themselves and close family members. Such employees may take up to 12 work weeks of leave in a 12-month period for one or more of the following reasons:
A serious health condition that makes the employee unable to perform the essential functions of his or her job, including incapacity due to pregnancy and for prenatal medical care; or
To care for a spouse, son, daughter, or parent who has a serious health condition, including incapacity due to pregnancy and for prenatal medical care (Special rules apply granting more generous leave to caregivers of current members and veterans of the armed services);
The birth of a son or daughter or placement of a son or daughter with the employee for adoption or foster care, and to bond with the newborn or newly-placed child;
For any qualifying need arising out of the fact that a spouse, son, daughter, or parent is a military member on covered active duty or call to covered active duty status.
Covered Employers
The FMLA applies to all public agencies, including the federal government, state government, public schools and agencies of the federal or state government, regardless of the number of employees. However for private entities, the FMLA applies only to large employers, those with 50 or more employees within 75 miles of the employee's worksite. But as long as the employee works for a public agency or larger private employer, then full-time, temporary, seasonal and part-time employees are afforded the protections of the FMLA if the employee has worked at the employer for a sufficient period of time, 12 months. More detail about the 12-month requirement is provided below.
Because the number of employees an employer has is so critical to determining whether an employee is covered, a technical exception is worth mentioning. In some circumstances, separate businesses may be considered to be a single employer for purposes of the FMLA. Factors to be considered in determining if separate businesses are an integrated employer include:
Common management;
Interrelation between operations;
Centralized control of labor relations; and
Degree of common ownership or financial control.
Employers covered by the FMLA must provide notice to their employees regarding the FMLA. This can be through a poster or through an employee handbook.
Employee Notice
When an employee must take leave, they must provide notice of their need to the employer. This can be oral or written and should provide when and how much leave is needed. The employer may ask questions to determine if the leave is indeed protected by the FMLA.
An employee must give at least 30 days notice when they know about the need in advance, such as may sometimes occur with surgery. If employees fail to do so, the employer may delay the leave until 30 days after the date that the employee provides notice. Of course, when the leave is not foreseeable, then the employee must provide notice as soon as possible.
To be protected by the FMLA, most employees must have worked at least 1,250 hours during the 12 months immediately before the date the leave is to start — that's approximately 24 hours per week in the twelve-month period. The 12 months don't have to be consecutive, but if there's been a break in employment for more than seven years, then the prior months don't count.
Certification
An employer may require that an employee submit a certification to support the need for FMLA, a form to be filled out by the employee's health care provider. The certification will indicate that an employee (or family member) has a serious health condition requiring days or periods of absences.
In response, the employer may identify, in writing, any deficiencies in the medical certification and ask that the deficiencies be addressed within seven days. An employer may also get a second opinion, at the employer's expense if there are concerns about the validity of the certification. An employer may even get a third opinion if the first two differ.
Although most employers use standard forms available on the Department of Labor's website, no specific form is necessary to provide certification. What is necessary is that the certification contain the following:
The health care provider's contact information,
The date that the serious health condition began,
The likely duration of that condition,
If the employee is a patient, whether the employee is unable to work and the likely frequency and duration of this inability; and
If a family member is the patient, whether the family member needs care, and an estimate of the frequency and duration of the leave required to care for the family member
Unpaid, with Medical Benefits
Although employers do not have to pay their employees during FMLA leave, an employee may substitute accrued sick leave for this period of time. In addition, federal law provides tax incentives to employers to voluntarily offer paid family medical leave, so check with your employer to see if it has voluntarily decided to offer paid family medical leave. Employers do have to continue health benefits for their employees, though they may require their employees to pay their share of premiums during the leave.
When Returning to Work
Once the employee returns to work, he or she must be allowed to continue the same job or an "equivalent job." But an employee is not protected from actions that would have affected them if not on the FMLA. An employee may be laid off while on FMLA, provided that the employer can show that the employee would have been laid off during the FMLA period.
There is a narrow exception for key employees, those who are the highest 10% of earners at a company. According to federal regulations (29 CFR 825.214):
In order to deny restoration to a key employee, an employer must determine that the restoration of the employee to employment will cause substantial and grievous economic injury to the operations of the employer, not whether the absence of the employee will cause such substantial and grievous injury.
An employer may take into account its ability to replace on a temporary basis (or temporarily do without) the employee on FMLA leave. If permanent replacement is unavoidable, the cost of then reinstating the employee can be considered in evaluating whether substantial and grievous economic injury will occur from restoration; in other words, the effect on the operations of the company of reinstating the employee in an equivalent position.
If FMLA Rights Are Violated
If after trying to negotiate with your employer, you believe that rights under the FMLA have been violated, you may choose either to:
 File a complaint with the Secretary of Labor; or
 File a private lawsuit pursuant to section 107 of the FMLA.
If you choose to file with the Department of Labor, you can go in person, call or send mail to a local office of the Wage and Hour Division of the US Department of Labor. There is no strict time limit to complain, except that it must be considered "reasonable." Accordingly, it is best to contact the office as soon as possible after you think your rights have been violated.
If you choose to file a complaint either in state or federal court, know that the statute of limitations is generally two years after the employer action that was in violation of FMLA. It is three years if the violation was willful. State employees may have more limited rights to file an action in court.
State Paid FMLA
Some states have enacted legislation to create state paid family leave insurance (FLI) programs, which provide cash benefits to eligible workers in some instances. At the time of this writing, California, Rhode Island, and New Jersey currently operate family leave insurance programs that offer 4 to 10 weeks of benefits to eligible workers. Three other states and the District of Columbia have enacted FLI programs, but they are not yet fully implemented and paying benefits. These programs are variously funded paid for by employee contributions, employer contributions, or both.
Other states are considering such programs, including Colorado. Be sure to check whether your state provides paid family or sick leave, as these programs can be great benefits to both patients and caregivers.
---
References:
"The Employees Guide to the Family Medical Leave Act," provided online by the Wage and Hour Division of the Department of Labor at www.dol.gov/whd.
29 CFR 85. This is where the regulations related to the FMLA may be found.
Paid Family Leave in the United States," available at www.fas.org.