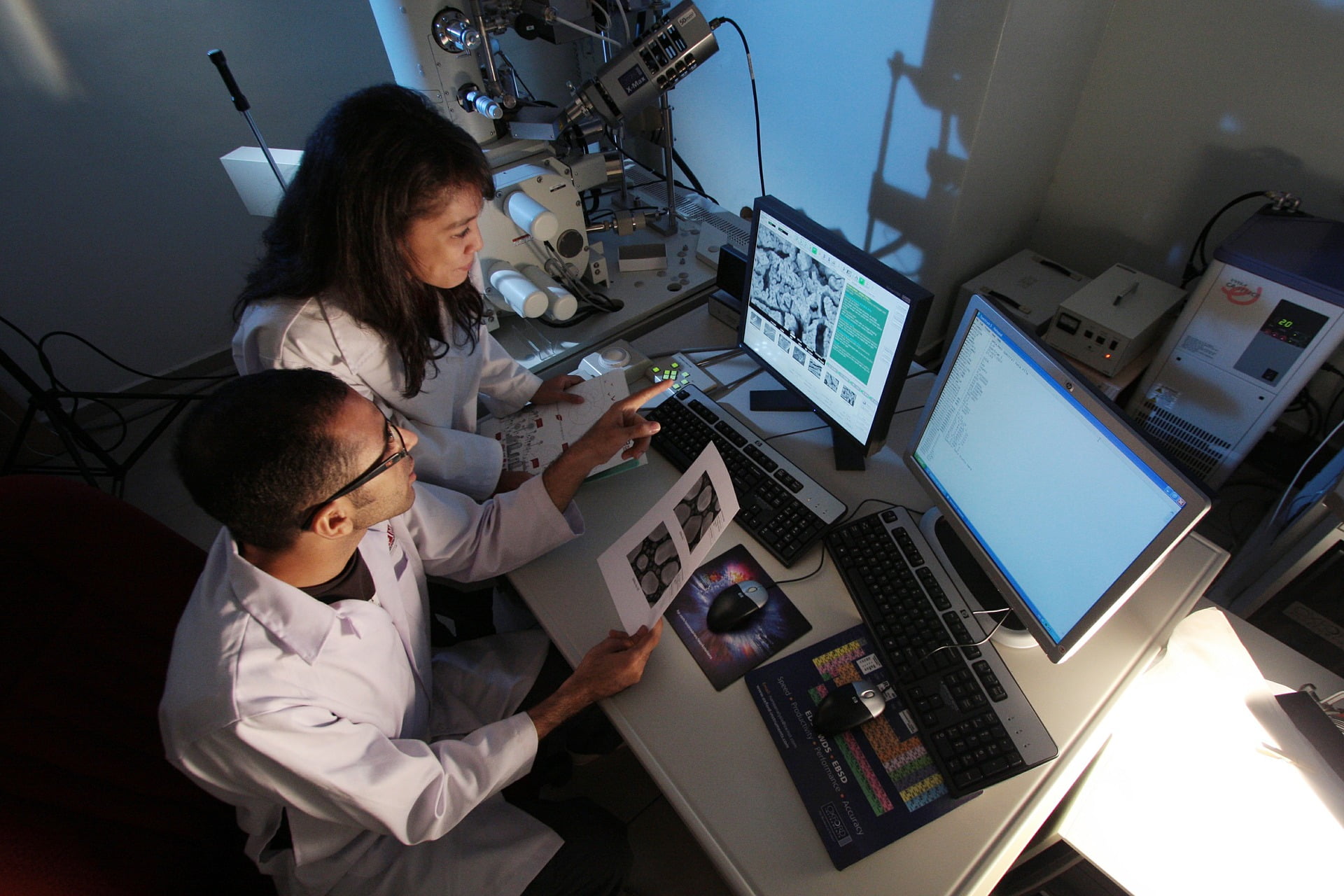 The Translational Research Lab has presented the RMMSC at CU with unique opportunities for collaborations with other medical groups, both inside and outside the CU community.
"We are collaborating with the Alzheimer's group at CU." says Dr. Vollmer, "as well as with colleagues working at other universities."
Establishing baseline information on the biomarkers that are important to MS requires a deep understanding of how those markers look in patients with other conditions — and in healthy patients as well.
"Basically, we want to know what the levels of these markers are in the blood of truly healthy controls," says Dr. Vollmer. "By 'truly healthy,' I mean no vascular disease, no diabetes, no history of head trauma. Our therapeutic goal is going to be to try to normalize levels of the markers in MS patients that match up with truly healthy controls."
Research based on establishing these baselines is already turning out results.
"We ran tests on 20 healthy controls, and have put that data in a poster for the American Academy of Neurology (AAN) conference coming up in the spring," said Dr. Vollmer. "Our researchers presented data on results from the earlier samples that we studied at European Committee for Treatment and Research in MS (ECTRIMS), and we have submitted another four abstracts to AAN as well."
"The Alzheimer's group also needs to know what truly healthy control levels are," says Dr. Vollmer. "They're looking at Tau and A-Beta proteins, and a molecule called UCHL-1. We've looked at those, but they don't seem to become elevated in relationship to disease activity in MS."
The Translational Lab, led by the MS research team, allows other groups on campus to get helpful information in their areas of expertise. "The machine is so powerful that we can look at six different molecules in one test," says Dr. Vollmer. "We are putting together different panels and antibodies and looking at different molecules, trying to see whether we can come up with a panel that really helps us understand what is going on in a patient with MS."
The Lab can develop different panels for researchers at CU studying dementia, epilepsy, stroke and more. Technology at the Translational Lab may be able to offer answers to doctors in various different disciplines, while reducing their need to conduct more invasive and potentially dangerous testing.
Outside of CU, there's a growing list of MS-focused teams working with similar technology, aiming at the same potential breakthroughs as the RMMSC researchers.