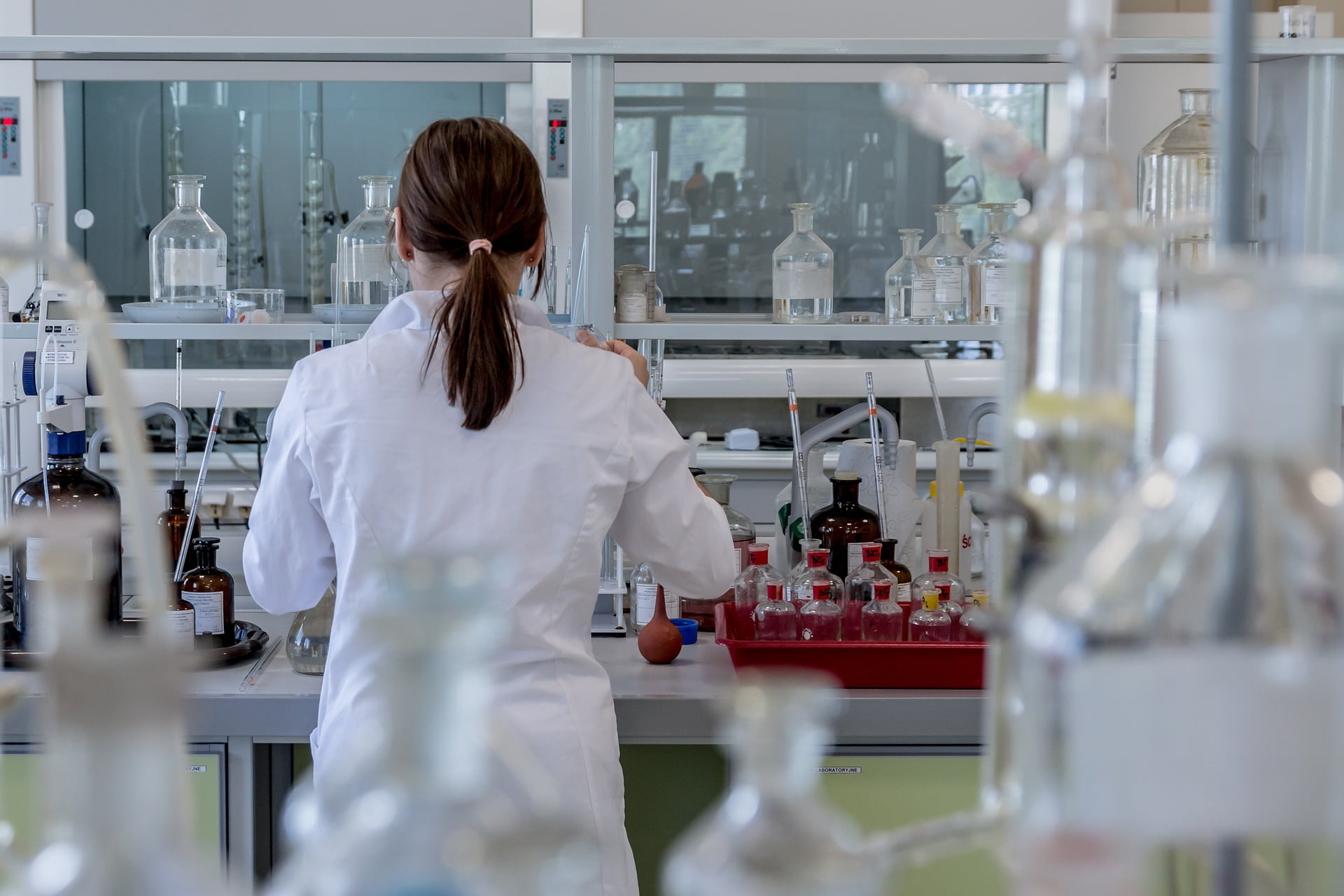 Over the years, research has grown to become a cornerstone of the work of the Rocky Mountain MS Center at University of Colorado.
As treatments have become more numerous and more effective in recent years, the MS Center has kept pace with advancements through building on the core philosophy of maximizing lifelong brain health with a combination of comprehensive care and highly-effective treatment tailored to each patient.
The overall outlook and specific strategies employed by the medical team at the MS Center is built on a solid foundation of expert understanding of multiple sclerosis, and it's the ongoing research efforts of the clinical team that makes that possible. Research helps us not only answer today's questions, but also determine what questions we should be asking tomorrow.
In this article, we'll provide an overview of several of the most prominent components of the MS Center at CU's research efforts currently underway.
This brief overview of MS Center research projects is just a small portion of the ongoing research efforts underway at the RMMSC at CU, which include numerous clinical trials involving medicines, physical therapy, stem cells and more. Patients in all phases of MS are needed to assist our team in these research projects. See "Supporting MS Research" toward the end of this article to see how you may be able to help.
TRANSLATIONAL RESEARCH LABORATORY
The Rocky Mountain Neurology Translational Research Laboratory at the Rocky Mountain MS Center at University of Colorado was established in 2019 with the purchase of the Quanterix Simoa (single molecule array) machine — an analytical device that performs sophisticated and ultra-sensitive biomarker studies using samples from patients including blood from routine draws and cerebrospinal fluid (CSF) from lumbar punctures.
Biomarkers are components in a patient's biospecimens that can tell us detailed information about disease activity, and even help predict disease activity that hasn't yet occurred. The Simoa machine has a proven ability to detect very low levels of proteins in biospecimens of many types, and allows researchers to move rapidly forward with various studies focused on evaluating a disease, by identifying biomarkers known to be predictors of disease development or indicators of disease activity.
Ultimately, the Translational Research Lab aims to be able to give doctors a deeper understanding of biomarkers that are specific to MS and other autoimmune diseases, to learn more about how a patient's disease progresses over time and responds to treatment.
Looking at MS biomarkers in this way has the potential to give doctors much more detailed information about a patient's disease course than the current diagnosis and monitoring standard, which is the MRI. It also means that patients could eventually be monitored consistently and effectively through periodic blood draws, instead of relying on annual or semi-annual MRI scans which can be inconvenient, time-consuming and expensive.
The Translational Research Lab provides researchers with a place to dig deeper into the developing understanding of what certain biomarkers can tell us about MS and related diseases. For more information on current studies underway in the Translational Lab, please click here.
RMMSC BIOREPOSITORY
Closely related to the work of the Translational Research Lab is the Rocky Mountain MS Center Biorepository or "Biobank."
Biomarkers are biological markers that can be used in diagnosis, selecting treatments, and evaluating treatment responses. Having pre-collected samples is invaluable for this research, and the Biobank ensures that researchers and clinicians at the RMMSC at CU — as well as colleagues at other institutions — have access to the materials they need for investigations, experiments and comparative analysis.
Projects include collecting paired cerebrospinal fluid (CSF) and blood samples from patients undergoing lumbar punctures. The Biobank also aims to expand sample collection to longitudinal plasma and blood collections from patients starting DMTs and monitor those patients periodically, to learn more about the effects of these medications in MS over time.
To date, the RMMSC Biorepository has collected nearly 4,000 samples. Sample collection has been limited by restrictions around COVID-19 and are expected to restart at a full pace in 2022. During the pandemic, sample collections have included:
— 37 samples of CSF
— 327 blood samples
— 37 samples of paired CSF and blood samples from single patients
Having these samples available has helped support the research of multiple neuroimmunology investigators and led to collaborations with other investigators resulting in several presentations and publications.
RISEMS / DREAMS
We know that early and effective treatment of MS is key to helping patients avoid disability and other severe effects of the disease, that's why the MS Center's treatment philosophy begins with the most effective disease modifying therapies that are appropriate for each patient.
We also know that diagnosing MS can be an arduous process, complicated by things like misdiagnosis, widely varied symptoms from person to person, and even the time it takes to navigate through the healthcare system to get a patient in front of a neurologist with expertise in MS. A final, definitive diagnosis is critically important as early and effective MS treatments are crucial for preventing damage from MS.
Therefore, early detection is critical, and the Risk Factors in Early MS (RISEMS) and Detection and Risk in Earliest MS (DREAMS) studies are aimed at giving the medical community the tools they need to identify early warning signs in people who may be at risk for developing MS. The RISEMS study is led by Dr. John Corboy, and DREAMS is spearheaded by Dr. Teri Schreiner.
The RISEMS and DREAMS studies are designed to create an MS risk profile to identify genes, biomarkers, or environmental circumstances that are associated with earliest manifestations of MS. The concurrent projects focus on first-degree relatives of current MS patients — mostly siblings or children. RISEMS targets people between 18 and 30, while DREAMS focuses on kids between 10 and 17.
Testing begins with performing MRI scans on study participants, followed by blood tests and environmental screenings. Together, the projects have thus far collected initial tests for close to 150 participants.
Ideally, a risk profile will be developed to give neurologists and even general practitioners guidelines on what to look for in patients who may be developing MS, allowing them to expedite the process of getting those patients to an MS-specialty neurologist to get started in treating their disease.
The ultimate goal of RISEMS and DREAMS is to combine data from both studies to develop a consistent and reliable model for early detection of MS and identification of those who may be at risk of developing MS in the future.
Accelerating the process of diagnosis in this way could be a game-changer for future MS patients, allowing them to begin treatment at the earliest signs of MS activity.
The team has received a grant from the National MS Society to follow participants over time in the past year, and plans to submit its first manuscript for review in late 2022.
PATIENT-REPORTED OUTCOMES
It's critical for a physician to understand MS patients' experiences and changes in symptoms over time. This understanding enables a medical team to provide high-quality and cost-effective care that is responsive to the individual needs and concerns of patients. This information is also critical for understanding broader trends across the patient population that could inform care and research.
Our Patient Reported Outcomes (PRO) Program creates a systematic process for collecting information from patients on their quality of life using questionnaires that cover factors such as depression, anxiety, cognition and mobility.
The Patient Reported Outcomes project has collected more than 1,700 questionnaires from MS Center patients, including questions covering cognition, social interaction, mobility, vision, fatigue, pain, depression and overall quality of life.
SUPPORTING MS RESEARCH
The success of our research studies and clinical initiatives depends on the broad support of the MS community in the Rocky Mountain MS Center region, both financially and through participation in current and upcoming studies.
To donate to our efforts, please take a look at the information on pages 10 and 11 of this issue.
To see if you're eligible to participate in a current or upcoming study, please contact our research recruitment specialists at (303) 724-4644 or by e-mail at NeurologyResearchPartners@cuanschutz.edu.
For a complete list of ongoing studies, clinical trials, and other research efforts, please visit us at MSCenter.org/research.